Leicester City
26 Dec 2018
GMT +8 23:00
VS
PREMIER LEAGUE

Man City

Leicester City
26 Dec 2018
GMT +8 23:00
VS
PREMIER LEAGUE

Man City

Leicester City
26 Dec 2018
GMT +8 23:00
VS
PREMIER LEAGUE

Man City

Leicester City
26 Dec 2018
GMT +8 23:00
VS
PREMIER LEAGUE

Man City

Leicester City
26 Dec 2018
GMT +8 23:00
VS
PREMIER LEAGUE

Man City

Leicester City
26 Dec 2018
GMT +8 23:00
VS
PREMIER LEAGUE

Man City

Leicester City
26 Dec 2018
GMT +8 23:00
VS
PREMIER LEAGUE

Man City

Leicester City
26 Dec 2018
GMT +8 23:00
VS
PREMIER LEAGUE

Man City

Leicester City
26 Dec 2018
GMT +8 23:00
VS
PREMIER LEAGUE

Man City
NEW PRODUCTS & FEATURES
ALL NEW BET TYPES AVAILABLE NOW
ENJOY THE EXCITEMENT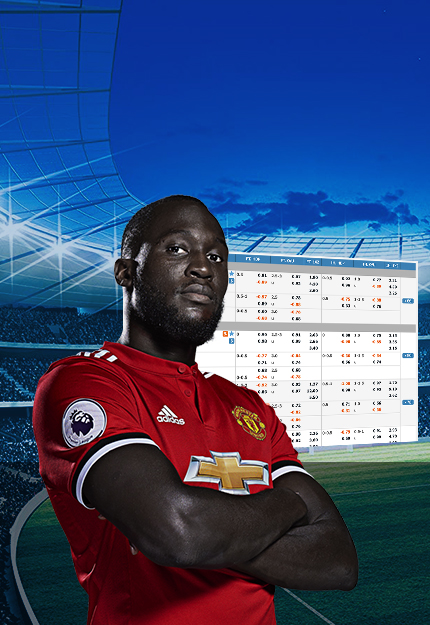 Mix Parlay
Select at least two games placed as one wager.

You can combine different sports in one parlay.

Mix Parlay will be offer every day.
Numerous Ways to Bet
New bet types available.

Select home and away score by your prediction.

Select the correct range of goal at fulltime and halftime.